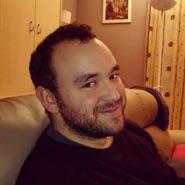 DAMIEN BOL
Associate Professor in Political Behavior
King's College London
I'm an Associate Professor in Political Behavior at King's College London and Director of the Quantitative Political Economy Research Group. Prior to that, I studied and worked at the Université de Montréal and UCLouvain. I've also held visiting positions at the Paris School of Economics and European University Institute.
My research lies at the intersection of comparative politics and political economy with a focus on elections. I use a quantitative methods to better understand people's experience of representative democracy across countries and political systems. My overarching argument is that voters and candidates are not as ill-intentioned and/or stupid as political observers often suggest. I'm a political scientist by training but I frequently collaborate with economists trying to bridge the two disciplines. Political scientists would say that I'm a rational choice scholar, but economists would say that I'm behaviorist. I also sometimes try to advance methods in social sciences, in particular surveys, experiments, and in the past QCA and Fuzzy Sets. My work appears in the Journal of Public Economics, Comparative Political Studies, Political Science Research and Methods, European Journal of Political Research, Electoral Studies, Party Politics, and Public Choice.
These last 10 years, I've coordinated a dozen of surveys and experiments in Western Europe, as well as Canada and Indonesia. To do so, I've been financially supported by the British Academy, the Belgian Fonds de la Recherche Scientifique, the Montreal Centre for Democratic Citizenship and the Faculty of Social Science & Public Policy of King's College London.
For my CV, see here.